We offer Bayliner, Crest Pontoons, Triton, Vexus, and Yamaha boats. If you are new to boating, Bayliner offers a perfect balance of features and price. If you are looking for bass boats, recreational fishing boats, or a fish and ski boat, we recommend Triton and Vexus. Crest offers a full line of pontoon boats in a variety of styles.  Yamaha jet powered boats come recreation ready, fully equipped for fun. You will find a wide variety of boats showcased in our large indoor showroom with a dedicated team of experts that can help you find the boat of your dreams.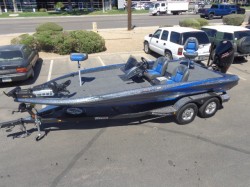 2018 Triton 20 TrX Patriot, New Mercury V-8 4-Stroke 250 Pro XS. Sold.
2018 Triton 20TrX Patriot.  20' 5" length with a 95" beam and powered by Mercury's new V-8 250 Pro XS 4-Stroke. Nicely equipped with a Blade Series Power Pole, two Lowrance... View Details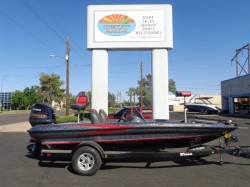 2017 Triton 179 TrX, Yamaha 115 SHO. Sold.
2017 Triton 179 Trx.  If you are ready for a tournament quality, compact, performance bass boat, check out this new 179 Trx with a Yamaha 115 SHO. This high performance 4-Stroke motor... View Details